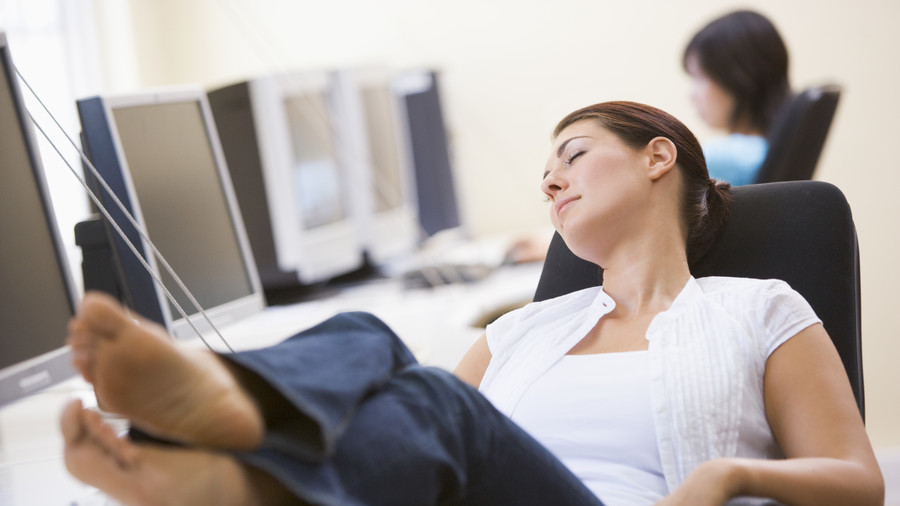 A Department of Motor Vehicles worker has brought new meaning to the term sleeping on the job after it was revealed that she slept at her desk for a whopping 2,200 hours over three years.
According to an audit report from the California State Auditor, the key data operator cost the state more than $ 40,000 whilst snoozing at her desk. From February 2014 to December 2017, the woman was sleeping for "extended periods of time during work hours."
READ MORE: No human needed: California allows testing of driverless cars
The audit found she failed to perform her duties for "at least three hours each workday" because she was constantly falling asleep. Her supervisor said she woke the woman three to four times a day and that she missed only 30 minutes of work a day, which was disputed by four witnesses who allege she slept for hours at a time. Two said she slept for a minimum of three hours a day, which the audit concluded was correct.
"In addition, the employee's supervisors failed to take disciplinary or medical action against the employee after initial efforts to address her conduct proved unsuccessful." the audit reads.
Like this story? Share it with a friend!