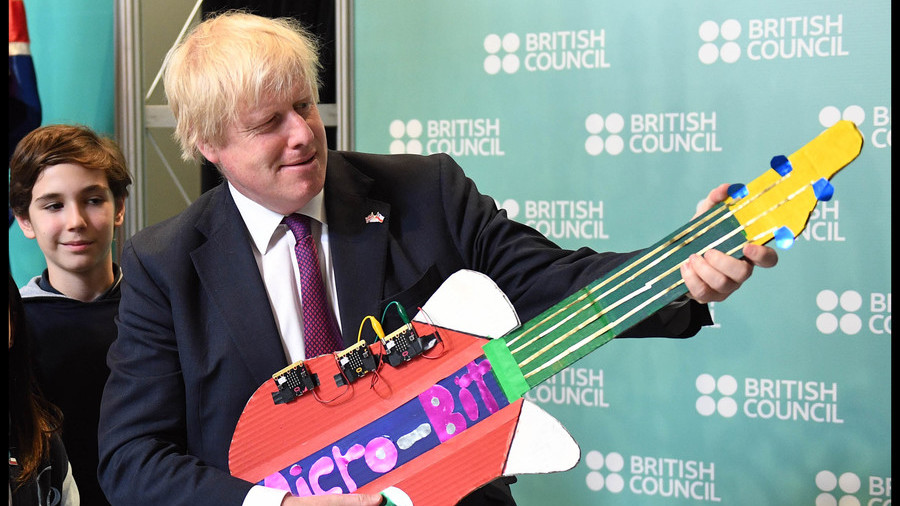 Boris Johnson's leaked Brexit rants are causing a stir – both in parliament and in Twitterverse. In a curious twist to an already outrageous story, some have accused the yellow-haired PR disaster of leaking the audio himself.
The audio, originally obtained by BuzzFeed News, of a closed-door gathering at the Institute of Directors in London, where Johnson treated about 20 Conservatives to a powwow on the UK's foreign policy strategy.
Johnson's comments, leaked from the private dinner, even included the his own personal thoughts about Brexit, North Korean nuclear talks and US President Donald Trump. Due to his near endless gaffes, no one was surprised by Johnson's cavalier attitude to state secrets.
Lord Andrew Adonis took to Twitter to publicly rebuke the "disloyal minister". Others on social media found Johnson's comments so brazen that they wondered if they were leaked by BoJo himself.
Even the head of Buzzfeed News, who published the leaked audio, weighed in to mock the floppy-haired Tory. "Who needs international espionage when you have a foreign secretary who'll mouth off for an hour about Britain's most important foreign policies?" Stuart Millar asked.
LBC's James O'Brien was infuriated by BoJo's actions, accusing the foreign secretary of engineering situations to benefit his favorite person: himself. "Every single thing Boris Johnson does, says or leaks is designed solely & exclusively to advance the cause of Boris Johnson," O'Brien said on Twitter.
LBC shared a five minute enraged rant by O'Brien, who dressed down the Foreign Secretary over his apparently deceptive behavior. Even theFirst Minister of Scotland, Nicola Sturgeon, weighed in on Johnson's actions – and boy, did she lash out.
"I think it's further evidence that Boris Johnson's not fit to hold the high office that he does," Sturgeon said. "It's not the first time he's made embarrassing, ill-judged comments… but it also shows, in my view, that Boris Johnson's not really interested in the best interests of the country, he's not interested in people's jobs and livelihood.
"He's just interested in currying favour with the hardline Brexiteers in his own party."
In other non-leaked audio related Boris Johnson news, former spin doctor for Tony Blair and notorious prickly Alastair Campbell lashed out at BoJo on Twitter on Friday afternoon. Ouch.
Think your friends would be interested? Share this story!